Arlington Condos That Do Not Allow Pets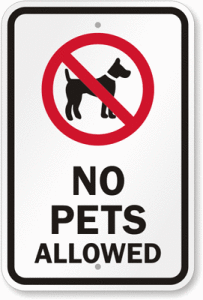 Most of the condo buildings in Arlington, have some kind of pet-friendly policy. Most involve 1 or 2 pets, with various size restrictions and some stricter buildings have breed restrictions as well.. It's definitely something to look into before you write an offer if you have a bigger dog or multiple dogs. Some condo boards even require meeting an animal before they'll approve a potential new owner. There are a handful of Arlington condos that do not allow pets. Believe it or not, just a few! Here's a list (in no particular order):
Remember, this is all factual as of the time of this writing. A condo can always pass new rules to allow pets, so make sure you check with the management company.