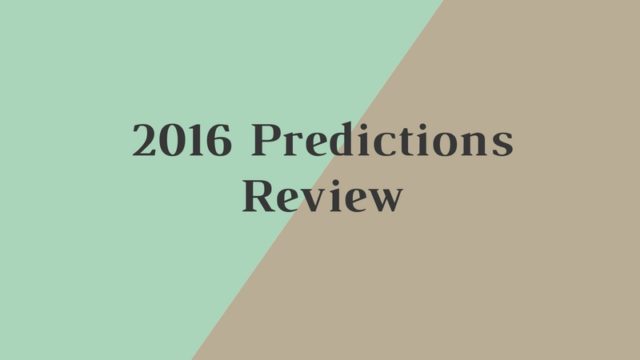 I love this time of year when I get to review my previous year predictions. The black is text my from 2016 Arlington Real Estate Predictions blog and the blue supports why those predictions were true. This year there's no red, which would indicate I was wrong.
Prices will increase more than the 2% we've been seeing the last couple of years. However, by the end of the year, they will level off and stabilize. 

This was true. Overall average sale price increased only 0.34% – nearly unchanged. The Spring real estate averages did increase, however the year end numbers stabilized to the same as last year.

Mortgage rates will finally go up. 

This was true also. Started the year in the 3% range and ended the year over 4% (which really happened post Election in November).

Rent will go up, hopefully pushing more renters into buying. 

This was also true. Average rental price increased about 3% from 2015. 

New construction will continue to be built but I think the pace will slow. The demand for it right now isn't keeping up with the supply. 

In 2015, a total of 95 new single family homes sold. In 2016, that number dropped to 66. This was also true. Currently, there are 61 new homes for sale in Arlington on the MLS. 

Single family homes will see the biggest increase is average pricing. 

This was also true. Single family homes increased an average of 2.17%. Condos were next just under 1% and townhomes actually decreased in price during 2016. 
Curious what will happen to the 2017 Arlington Real Estate Market? Read my 2017 predictions.