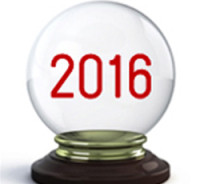 Before we get too far into 2016, I wanted to put my predictions down for the year. Here are my 2016 Arlington Real Estate Market Predictions:
Prices will increase more than the 2% we've been seeing the last couple of years. However, by the end of the year, they will level off and stabilize.
Mortgage rates will finally go up.
Rent will go up, hopefully pushing more renters into buying.
New construction will continue to be built but I think the pace will slow. The demand for it right now isn't keeping up with the supply.
Single family homes will see the biggest increase is average pricing.
I do this every year, so check out the results in January 2017 to see how I did!