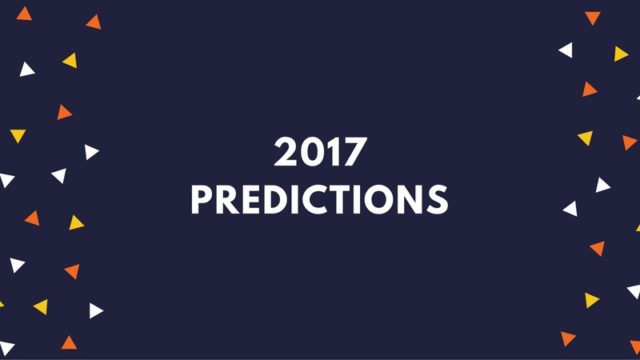 I've been putting off doing my 2017 Arlington real estate predictions because it's been such a tumultuous start to the year, I'm not sure where the year will go. I'm NOT one to discuss politics outside of my own home, just a personal philosophy, but it's hard not to at least mention it in this post.
Every one of my predictions will take into account the new administration. However, it's only been a week but I think most people can agree this year will be a bit uncertain when it comes to the upcoming changes. It's hard to know exactly what will happen this year with promises of getting rid of Fannie and Freddie, etc. Not to mention the new president is a "real estate guy" so it's unknown what he'll do for housing in the Country. With that said….
Interest rates will stay between 4-5% this year. This may seem like sticker shock because rates were at 3% for so long, but rates did go up right after the Election as the market hit all time highs. If the market is doing well, that is bad for interest rates (drives them up). I don't expect to see a dramatic change overall, but they will fluctuate somewhere between 4-5% on any given day.
Prices will increase. That uncertainty I mentioned will also create fear in buyers. They're afraid they will miss out on the low interest rates (which are already higher than they were last year) and will jump early in the year on new inventory. Lots of demand creates price increases.
Inventory will be slow and low, again. It's a beauty contest these days in our market. If something is renovated, shows well and priced well – it flies off the market. If it needs work, usually it sits for a while longer. Millennials are the biggest first time buyer pool and this the trend I've seen the most – they want something already done instead of something that needs work. Counter intuitive to the HGTV influence, but it's true.
Expect the unexpected. Will the new disclosure laws be eliminated? Will financing change? Will there be a buyer credit like years ago to help market movement? It's unknown if there will be an outside influence into our market.
That's it for now! Next up, a recap of how I did with my 2016 predictions.