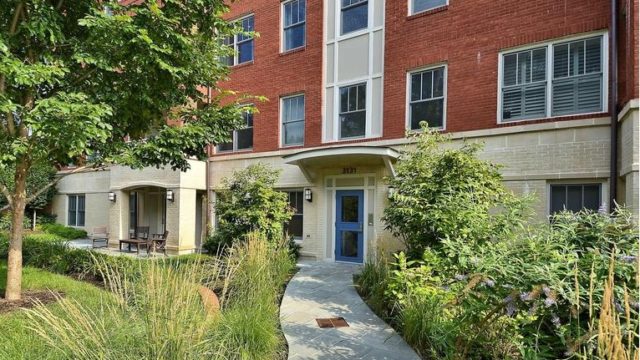 A new construction project on N. 9th Rd on the corner of N. Irving Street is the home of Clarendon 3131. Located at 3131 N. 9th Rd, Arlington, VA 22201, just 3 blocks to the Clarendon metro.
The development will be home to 14 large 2 bedroom-condo units, and 2 luxury townhomes.
Condos will start in the upper $500ks, and the townhomes will be just under $1.2M.
Condos on the first floor units will have a private front-yard, and elevated units will have balconies. Standards will include hardwood floors throughout, granite, upgraded cabinetry, recessed lighting, luxurious baths, and covered parking for each unit.
Townhomes will have all of the above, gas fireplaces, two-car garage, 4th floor loft with balcony.