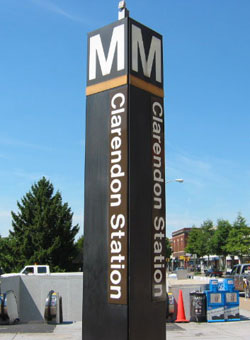 September is usually one of the peak months for the real estate cycle in a year, the others being Spring months. So with interest rates steady in the 4% range, how did prices fare?
A total of 39 units sold, keeping steady with the number sold in 2009. Of the 39 sold, 20 sold in the first 30 days. Only 1 property, a condo, was a bank-owned property that sold in September, all of the other sales were regular sales. Another interesting point of the properties purchased: 25 were bought using a conventional loan (meaning at least 5% down), and only 4 were FHA loans (where the minimum is 3.5%). That's an incredible statistic – it means people have money to buy in this area. So how did average prices do?
Single Family Homes
Average Net Sale Price: $1,049,917 after 60 days
Range: $419,000 – $1,600,000
Townhomes
Average Net Sale Price: $694,614 after 53 days
Range: $480,000 – $1,038,400
1 Bedroom Condos
Average Net Sale Price: $320,480 after 36 days
Range: $250,000 – $379,900
1 Bedroom + Den Condos
Average Net Sale Price: $421,500 after 12 days
Range: $345,000 – $482,000
2 Bedroom Condos
Average Net Sale Price: $538,917 after 29 days
Range: $411,000 – $662,500
2 Bedroom + Den Condos
Average Net Sale Price: $667,296 after 119 days
Range: $650,000 – $684,591
Numbers appear to be down slightly, about 1%, mostly because many of the units that sold last month were older communities in and around Clarendon/Courthouse, versus the higher priced newer condos. Townhouse and Detached property prices are up, but these numbers show a skew towards slightly lower condo values. Remember to compare similar properties for accurate pricing, or ask me What Your Arlington Home Is Worth.