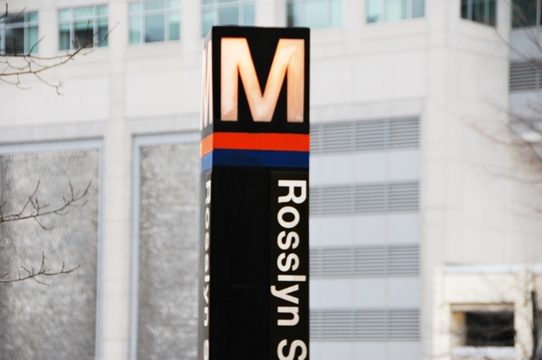 The borderline for the Rosslyn metro is blurred with Courthouse, so here's a list of all of the Condos Near the Rosslyn Metro in Arlington within .60 of a mile from the metro stop.
1. 1510 Condo
2. The Astoria
3. The Atrium Condo
4. The Belvedere
5. Colonial Village (here's my tip – if you're coming home, get off at Courthouse and walk down the hill; if you're going into DC, go downhill to the Rosslyn stop. At least that's what I would do if I was feeling lazy that day – or wearing heels.)
6. Corinthian
7. Dakota Condo
8. 1735
9. 1423 Rhodes
10. Georgetown Vista
11. Memorial Overlook
12. Palisade Garden
13. Prospect House
14. Terrace Lofts
15. The Waterview
16. The Weslie
17.  Turnberry Tower
18. Weldon Condo
19. Westmoreland Terrace
20. 1800 Wilson
21. Wooster and Mercer Lofts
22. Rhodes Hill Square
*Note: Ingleside and River Place are both within this distance to the Rosslyn metro, but both are co-op buildings (and the only ones in Arlington).