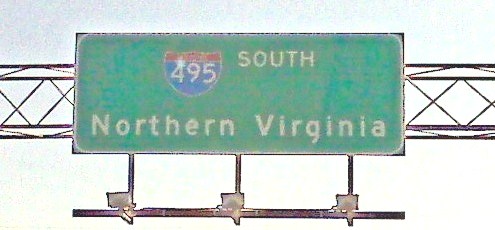 Perception is everything. One article that someone happens to read or hear about, may cause some fear about the economy. Add a need for a $700B proposed Bailout plan for the National Economy, and no wonder most Americans fear that we're headed for a 1929 flashback. Here's my arguement for why Northern Virginia homeowners are better off than most.
1. You're near/in in the Capital of the U.S.A. Come January, you're going to have an entirely new influx of people caused by the administration change. People who have been here for years will be selling, new people will be buying. Government agencies are based here – job security.
2. Unemployment in the DC Area is the lowest in the U.S. Dr. Stephen Fuller from George Mason University spoke at the 2008 Economic Summit. Below is one of his slides that shows DC's unemployment at 4.1% – the lowest of all the major cities, and below the national average:


3. Demand. If you remember your Econ 101 classes: when demand goes up, prices will go up. With people constantly coming into this area, and with job stability – there will always be people looking to buy real estate.
4. Price are coming back up. Most economists believe that Arlington, and other pockets of Northern VA, have passed the low point of the bell curve and prices will begin coming back up. Although official September numbers have yet to be released, August prices were up 2% from 2007.
With lending restrictions tightening everyday, and the unknown around the corner from the bailout bill (if it's passed)…now is the best time to buy. Buy low….sell high. The market will come back…not overnight. Real estate is not an overnight investment. But, with prices GENERALLY doubling over 10 years – now's the best time to jump in!
Call me if you're interested in specific markets of Northern Virginia – i'm a statistics girl, so I need to see concrete numbers to believe, so i'm happy to provide them if you're interested!