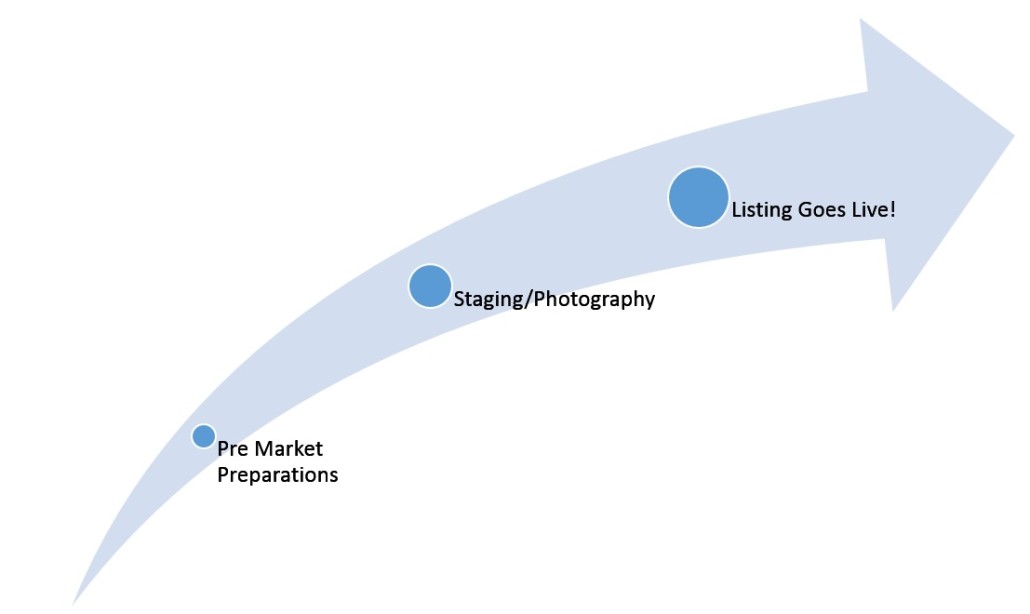 1. Pre-Market Preparations: Cleaning, de-cluttering, painting, repairs, etc. Many people mistake what they should or shouldn't do before they put a house on the market. See where you'll get the most bang for your buck. I'll help you identify what, if anything, needs to be fixed or changed before the house goes on the market.
2. Staging and photography: Some houses need staging, some do not. Sometimes, just a few rooms could use a touch here and there to appeal to the new buyers. Once the house is staged, clean, and ready to go, we'll bring the professional photographers to do a floorplan and virtual tour photography.
3. Brokers Open House: In some cases, prior to going live in our local MLS, I will hold a Brokers Only open house on Tuesday for agents to come preview the home before it goes on the market. It's a good chance to get feedback on price and showing condition, as well as market the home to agents who may have qualified buyers. This is usually done the Tuesday before the house goes live for the general public.
4. Listing Goes Live: Once the house is on the market, it'll be available for showings via lockbox. Agents will call ahead of time, if necessary, to schedule a showing. It's best if sellers are gone during these showings as all buyers will be accompanied by a buyers real estate agent. Showings can take anywhere from 10 minutes to 1 hour (or longer if they love it!)